Load-off and Final Positioning GTA HUB Senegal August 2022
GTA HUB Arrived at Senegal BP Tortue Project. Tow Master and Team Waiting on Weather for Load her off Seaway 7 Hawk and Position her on her final location for the coming 25 years.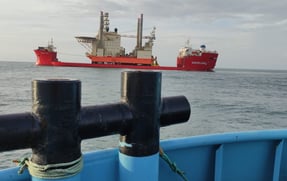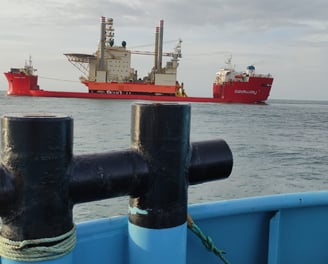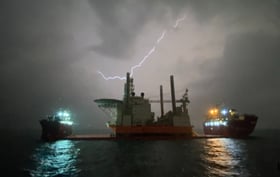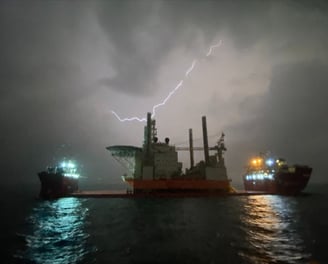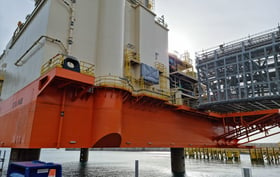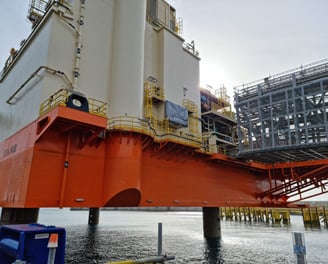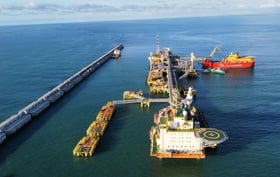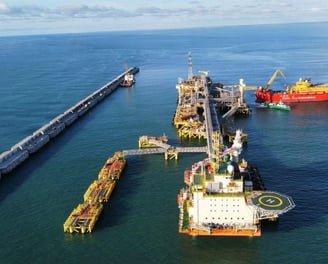 June 2022, Seaway Hawk Making way From China to Senegal | Mauritian border
BP Greater Tortue Ahmeyim (GTA) LNG Project Mauritiana and Senegal. One of the Biggest LNG Project on the Globe, 15 Trillion Cubic Ft of gas estimated. We where part of the Rig Move | Tow Master Team delivering the 4 legged Jack Up Control Room Accommodation Barge "QU GTA HUB" to her Final positioning place at the Tortue LNG Project Offshore Senegal.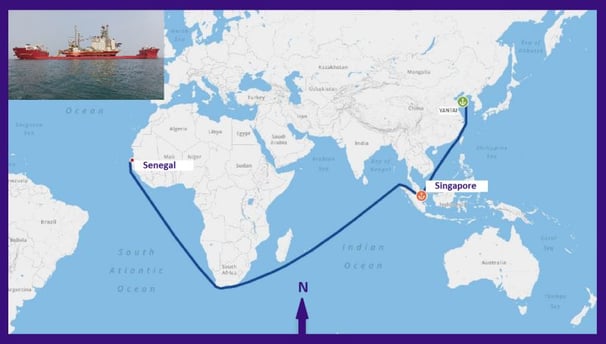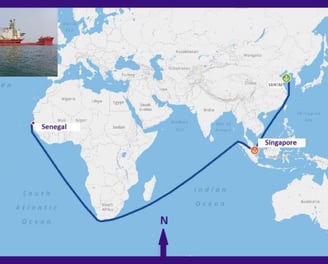 2014-2015 Multiple Open Water Precision (1ft or less) Repositioning of a DP Fried and Goldman / Siemens Rig from Well to Well.
Gulf of Mexico Client PEMEX, Self-propelled Dynamic Positioning (SP-DP) Jack Up Ship Under Contract with Harren & Partner Germany & Mexico. Position Master and Rig Mover
Rig Move and Jacking Operations MasterClass
©
''Fantastic, Excellent Theory and Simulated Practice''
''Excellent Simulated Exercises''
''Good discussions in the Group''
''Lots of Extra information''
These were comments received during the course in Qatar and Malaysia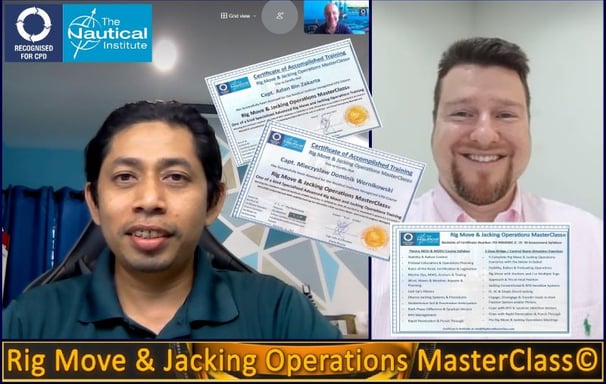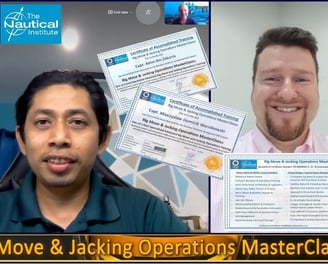 May 2019,
Maersk Training Dubai Delivered a new, the 3rd Jacking & Rig Move Course for MAERSK Training
Picture showing the handover of the Certificate after Successful Passing the Training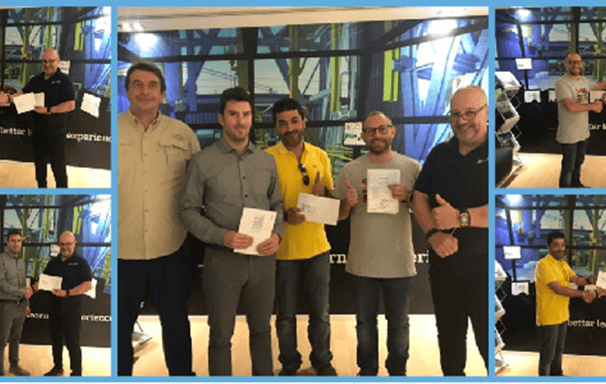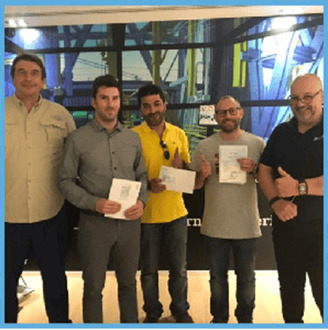 February 2019,
Maersk Training Dubai Delivered her Second Jacking & Rig Move Course
We were Very Honored to be Invited to Lecture the 2nd Specialized Jacking & Rig Move Training course again, handing out the Certificates to the Successfully Past Delegates on the picture!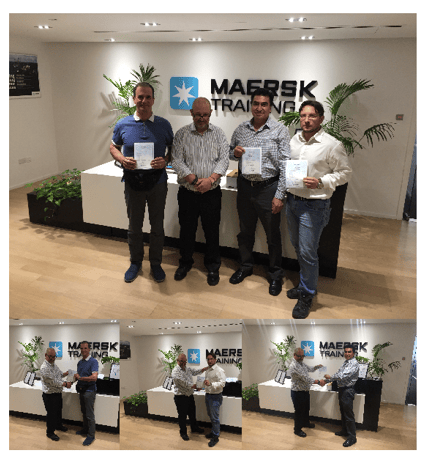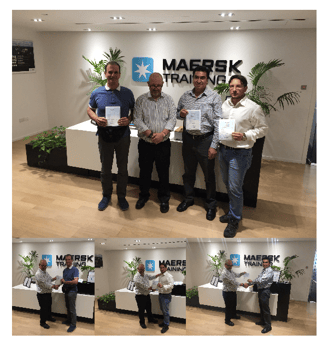 Maersk Training Dubai Delivered her First Basic Jacking & Rig Move Course
November 2018. We were very Honored to deliver the Course Director for the Specialized Jacking & Rig Move Training Course. Handing out the Well Deserved Certificates to the Delegates on the picture!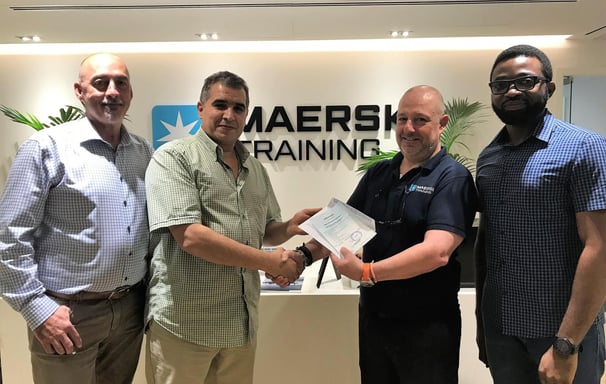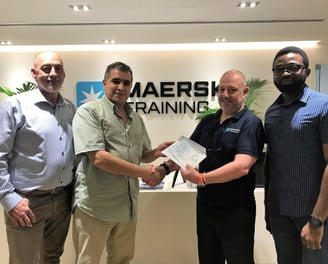 Darwin Australia 2013,
Multiple Rig Moves
INPEX JKC Ichthys Project, we where part of the construction of the LNG Jetty for nearly 1.5 year. Rig Moves and Jacking Operations From Anchorage and to Port, and From port to the Construction Field, Followed by Field Moves. At some locations the Tide was so low that we could Walk under the 4 Legged Jack Up Barge.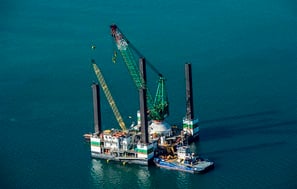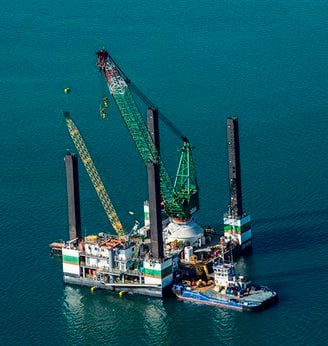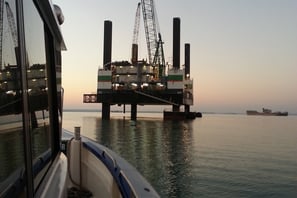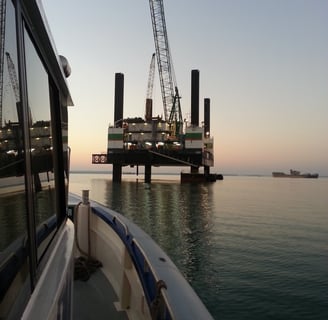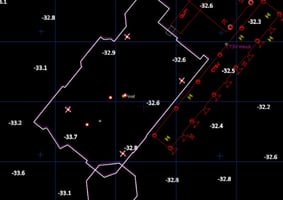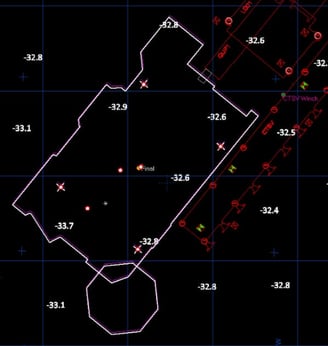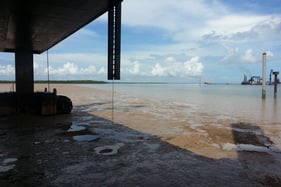 Singapore Heavy Lift Dry Tow
Dry Tow Singapore Australia.
We've done the Load-On construction Rig IB909 onto dry tow ponton for the Voyage to Australia with a Single tug on the bow.
Arrived in Australia JUB IB909 was delivered at Anchorage Near Port Darwin