Rig Move & Jacking Operations
An Expert and Accredited Consultancy in Professional Training and Offshore Rig Move and Jacking Operations
A Specialized Consultancy Providing Professional Rig Move and Jacking Training as well as Hands-on Services for the offshore Oil and Gas and Offshore Renewables Industry. Our Expertise lies in Moving Offshore Oil rigs, Jack Ups, Offshore Construction Barges, Jack Up Barges, Floating Offshore Wind Turbines (FOWT) and all other Floaters.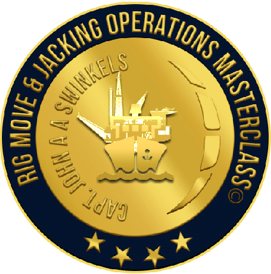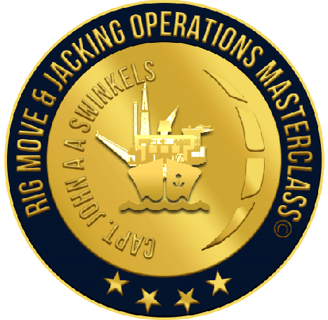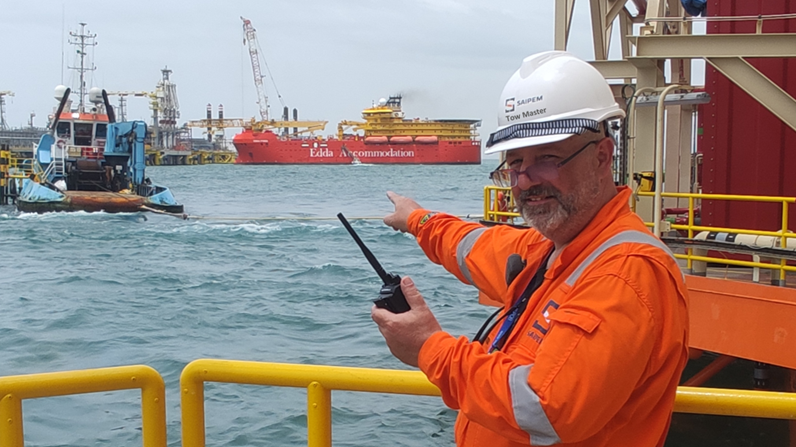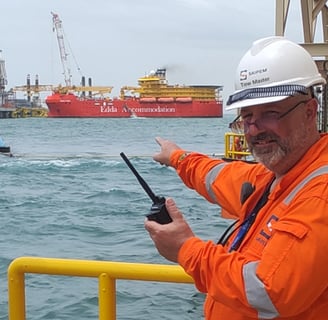 This course is delivered as a fully-virtual, instructor-led training using Microsoft Teams. Practical assessment for these courses are delivered virtually, via a cloud-based Simulation program (where required).
To give an understanding of safe rig move and jacking operations for jackups in theory and practice. Practical exercises will be completed in an advanced motion platform jacking simulator.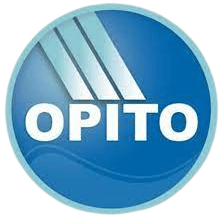 CPD GROUP ACCREDITED TRAINER
Rig Move and Jacking Operations MasterClass Recognized by The Nautical Institute London UK
OPITO COMPETENCE ASSESSOR
# 851690182207221657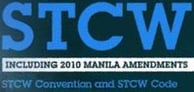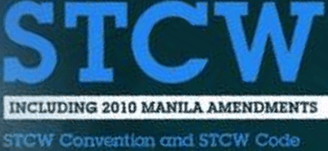 STCW MARINER COMPETENCE ASSESSOR CERTIFIED
# d11aa76f-1806-40fb-8b6f-0036a344e747
We offer a comprehensive and wide range of services for rig move and jacking operations and related training for the same. Our services include Rig Move Procedure Planning and Coordination, Risk Assessment, on-site supervision, training, assessments and the Execution of all these Operations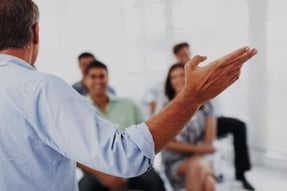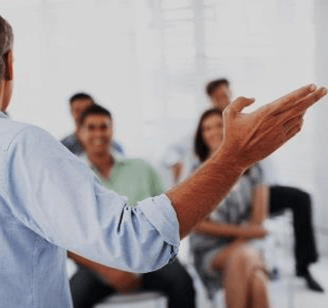 Course Director | Training | Simulation
Rig Move and Jacking Operations MasterClass©

The Marine Operations of Self Elevating Platforms (Jack Ups)

The Marine Operations of Semisubmersibles Rigs

The Marine Operations of Tender Barges (Tender Rigs)

The Marine Operations of Floating Offshore Wind Turbine (FOWT)

Basic Jacking Training & Advanced Jacking Training

Rack Phase Difference (RPD) Training

Basic & Comprehensive MOU / MODU Stability

OIM Barge Master Barge Engineer Ballast Control Operator

STCW License and Offshore License Assistance Training

Major Emergency Initial Response MEMIR

OIM Controlling Emergencies
Course Objectives
To be able to:
Move on to final location by anchors & start jacking

Open location using 2 vessels.

Pre-load and punch through

Freeing legs

RPD Issues

Ship handling and rig moves in simulator.

Communication / Teamwork between rig and A/H Vessels.

Risk assessment.

Emergency Response Scenario
We have made quality our habit. It's not something that we just strive for – we live by this principle every day.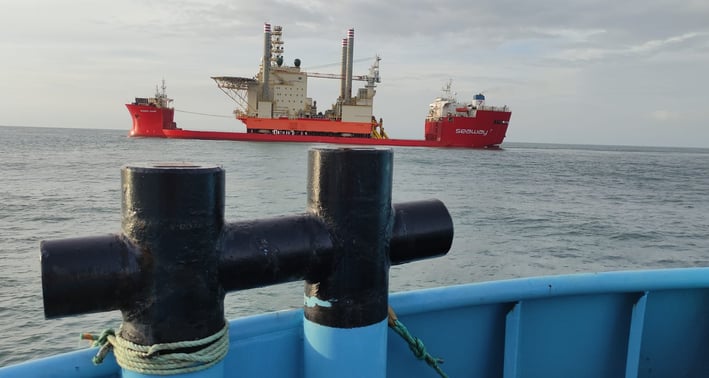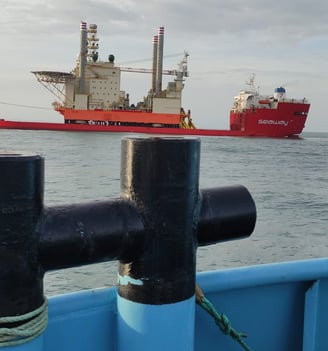 Purpose
The course is intended to provide participants with an introduction and training in handling, maneuvering and towing of mobile platforms. To learn the best practices which should be used to ensure the safety of personnel on board all vessels servicing and supporting offshore facilities and to reduce the risks associated with MODU Move operations. We are able to train crew in close to reality conditions to improve their skills in operations such as the Rig move, Jack up Move, Semi-submersible move, Anchor Handling, Tandem Towing, Escort Towing, Jack-Up Towage and maneuvering an offshore vessel. We provide theoretical teaching of main procedures and requirements, with practical skills on the simulator involving different tasks and scenarios for a MODU Move operation.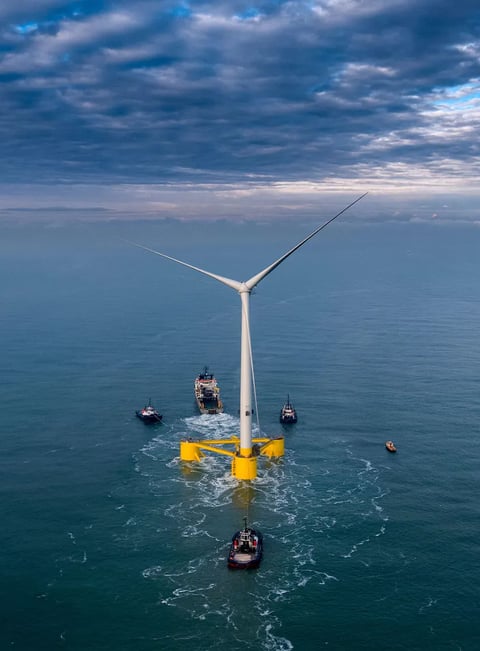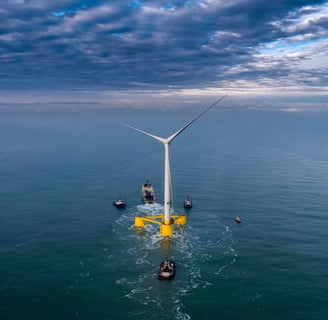 Setting Sail into the Future:
Towing FOWTs Offshore to Their Final Installation
In a single frame, witness the grandeur of Floating Offshore Wind Turbines (FOWTs) embarking on their extraordinary voyage from construction sites to the endless horizon of the open sea. This image captures the awe-inspiring engineering and teamwork that brings sustainable energy to life, as these colossal structures set sail to harness the boundless power of the wind. Welcome to the future of clean energy generation."
For inquiries or more information, please contact us.